11 Best Fighting Games For All Mobile Devices
Even though mobile fighting games don't have the best reputation, there are a lot of great ones that are hard to find.
Fighting games need accuracy, focus, and a lot of practice, preferably with a group. And if there's one thing mobile gaming isn't good at, it's being precise, staying focused, and playing with other people. The first two problems were solved by gamepads and playing by yourself. These days, online play is often just as good as local multiplayer.
Mobile fighting games have come to terms with the fact that there won't be any Mortal Kombat Mobile game nights, so it's not surprising that the whole genre supports online play. Most games also work with their own controllers, and some even have great touch controls. Even though a phone doesn't have the same specs as a modern console, fighting games aren't very demanding and look great on a phone.
Mortal Kombat Mobile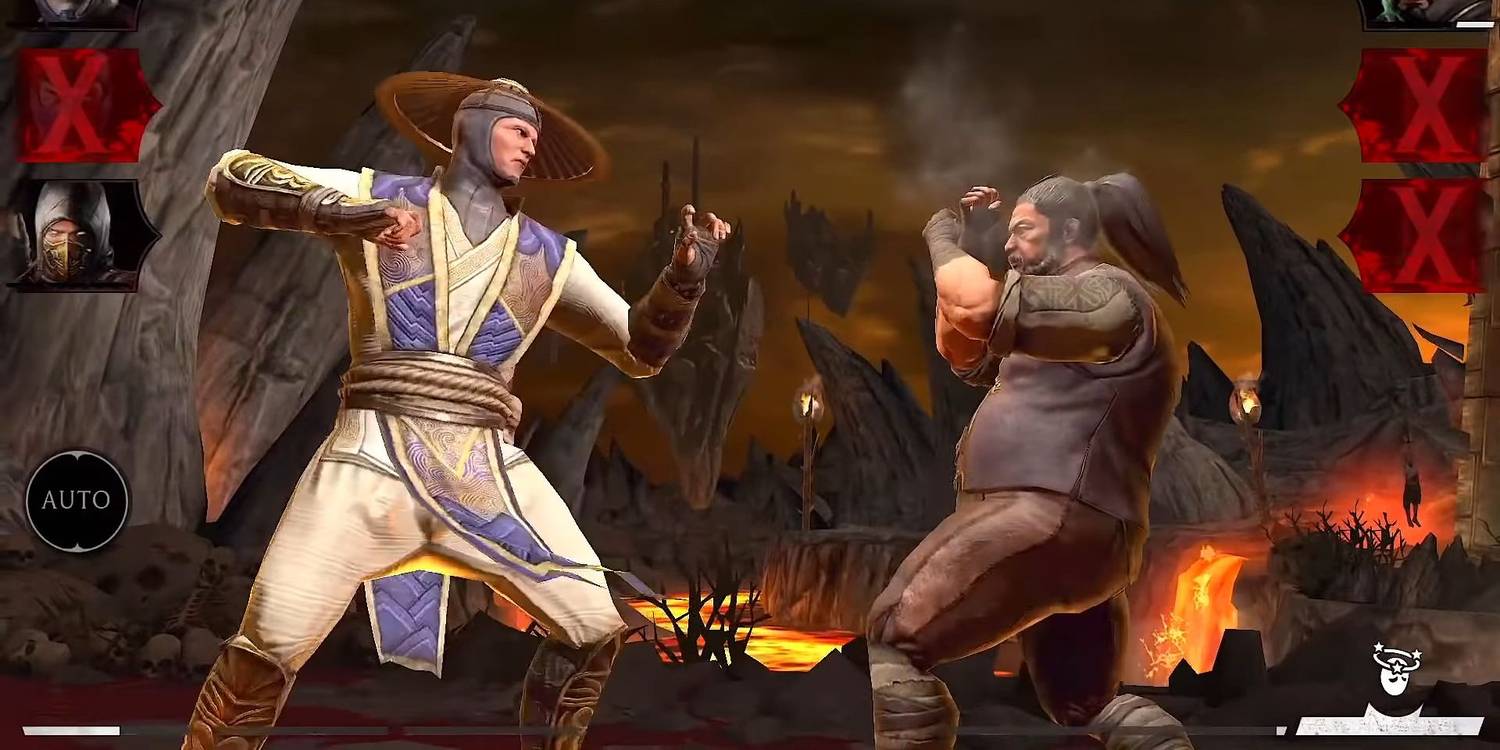 One of the biggest names in fighting games is Mortal Kombat. Mortal Kombat Mobile didn't do as well as other big names in fighting games when it came to the mobile market. Some fans still like Mortal Kombat Mobile because of how it looks, how the animations look, or because it's the easiest way to play Mortal Kombat while on the go. No matter what it is, the magic usually doesn't last long.
Mortal Kombat Mobile is basically a fighting game version of a Gacha game. It's a fun way to waste time, but it doesn't go any further than that. Worse, it tries to do this unenviable job with some strange ways to make money and a community that seems to have left right around the time it came out.
Injustice: Gods Among Us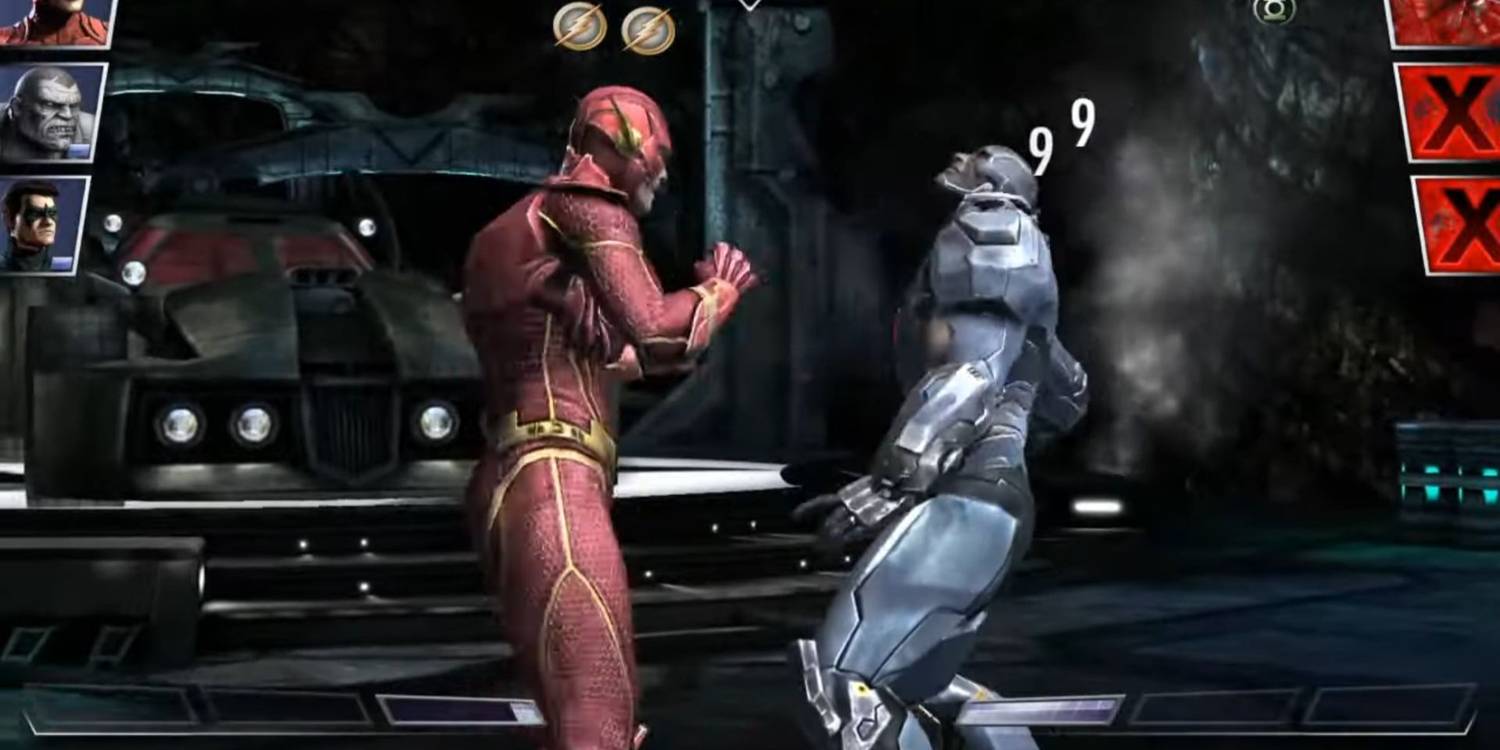 Injustice: Gods Among Us is not the same game on PC and consoles, so don't get confused. This isn't even a real fighting game, to be honest. Still, fans of fighting games are likely to enjoy this simple, free-to-play button masher. This mobile version of Injustice is a lot of fun if you like to fight without thinking.
Injustice: Gods Among Us is very much a game for DC fans. Even if nothing else makes it clear, the price of some of these characters does. Even though most of the unlocks cost money, you can play without spending any cash.
The King Of Fighters '98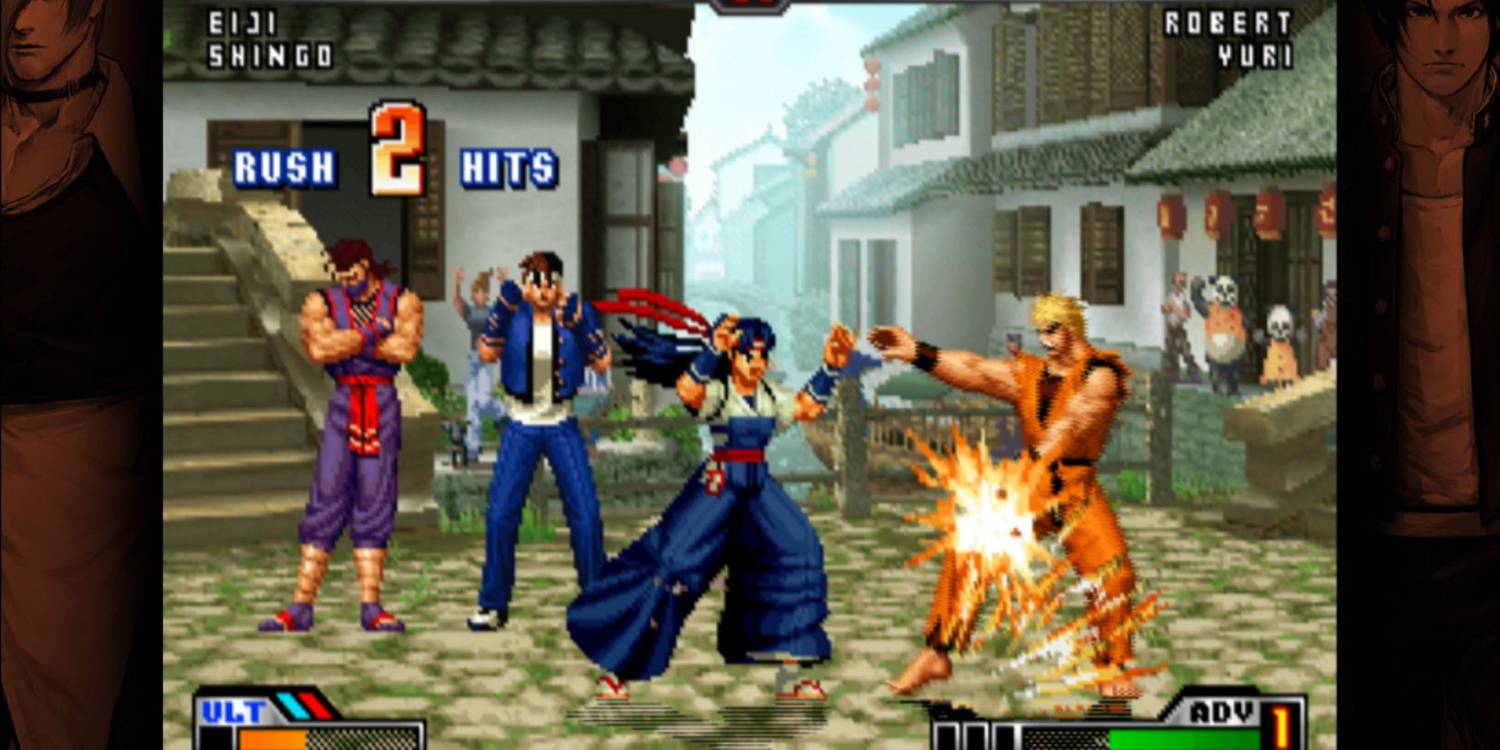 The King of Fighters '98 is now sold for a very low price on both Android and iOS. This is because SNK dumped all of their games on mobile stores. Most people agree that the classic SNK fighting game is the best of the original series. It brings together everything that worked in SNK fighting games before 2000.
Only one thing is wrong: it's a nightmare to play The King of Fighters '98 with touch controls. That also applies to every other fighting game from SNK in the store. Even though a controller fixes the problem, this shows how much work goes into making games like Skullgirls or Street Fighter IV CE work well on mobile.
Shadow Fight 4: Arena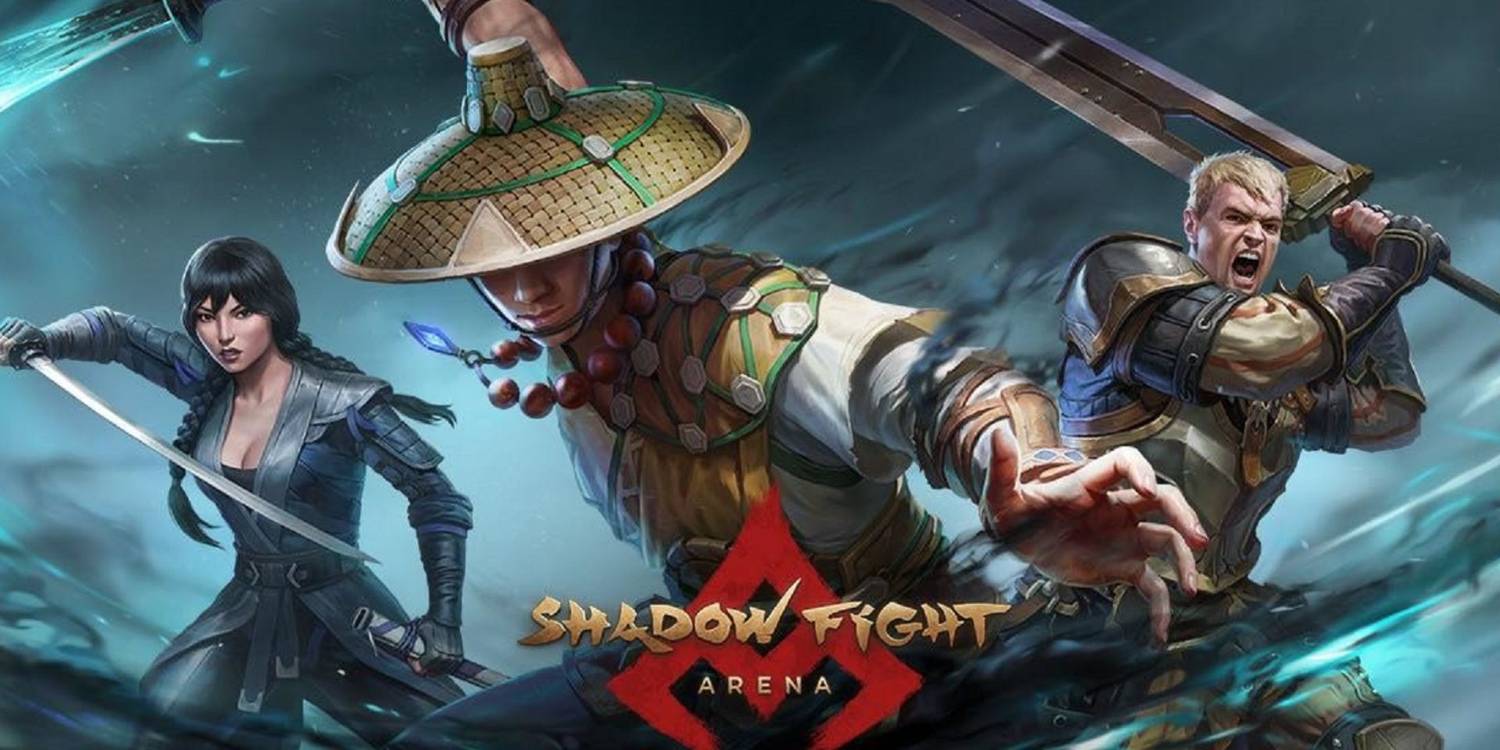 Even though it's the fourth free-to-play game in a row, Shadow Fight 4: Arena is for both new and experienced players. The game is mostly about quick 3v3 battles, so there isn't much of a story to begin with. Even the character development, which is the main point of a free game, is less important than the fights.
The main difference between Shadow Fight 4: Arena and the other games in the series is that it has a tag system. Like many "free-to-play" games, offline matches cost money, but playing online is free and gives you money if you win. Even though this attempt to make money from the arcade isn't very unusual for mobile games, it is unusual for fighting games.
Vita Fighters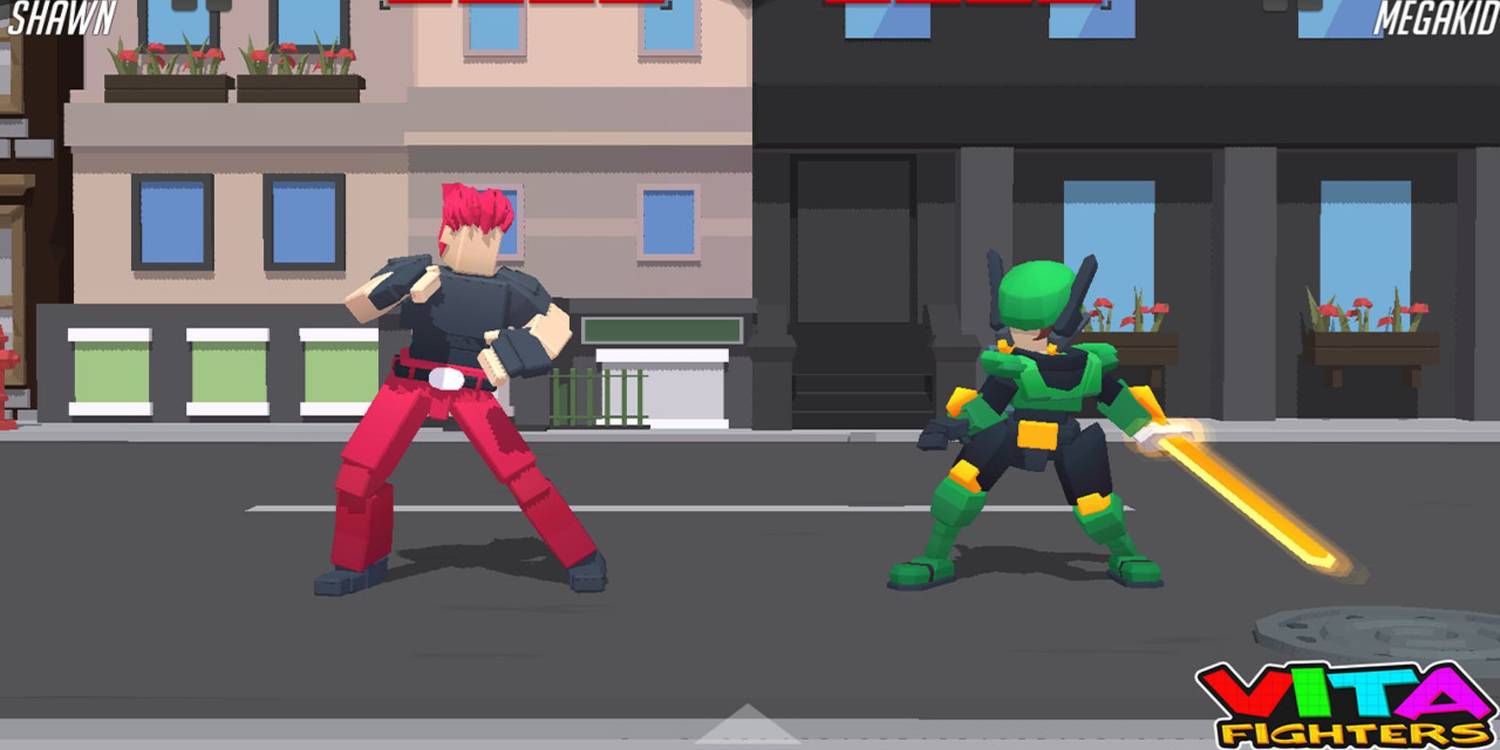 Vita Fighters is a low-poly fighting game that was made for mobile devices first. It is full of references to other video games. This is a good 2D fighting game, even though it's not the most unique game you can buy. It's also free, has more than 20 characters, and can be played alone or with other people.
The controls for Vita Fighters are easy to use and look like a traditional game pad. Still, people who want to play this fighting game should buy a Bluetooth controller that works with their phones. Vita Fighters has Bluetooth controls built in, just like most games in this genre.
Tough Love Arena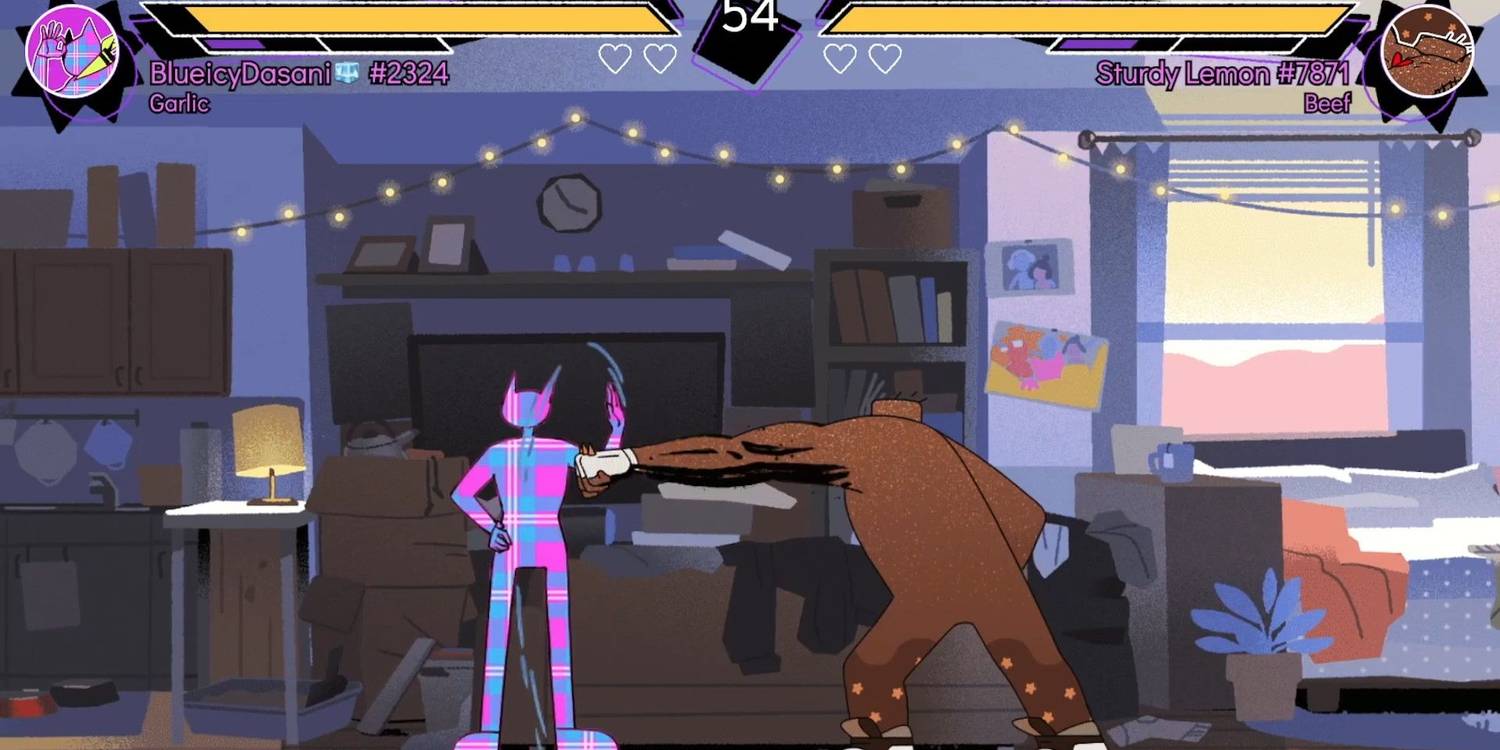 Tough Love Arena is a 2D independent fighting game with a unique art style and a passionate community. The game's art is simple and there aren't many characters, but it's still being worked on and content is growing quickly.
In Tough Love Arena, the characters are made of simple lines and one color, which makes them easy to read even on small screens. On the other hand, the simplified controls help make the game fair for both people with and without a controller. Also, Tough Love Arena is a web game, not an app, so you can play it on both your computer and your phone.
Skullgirls: Fighting RPG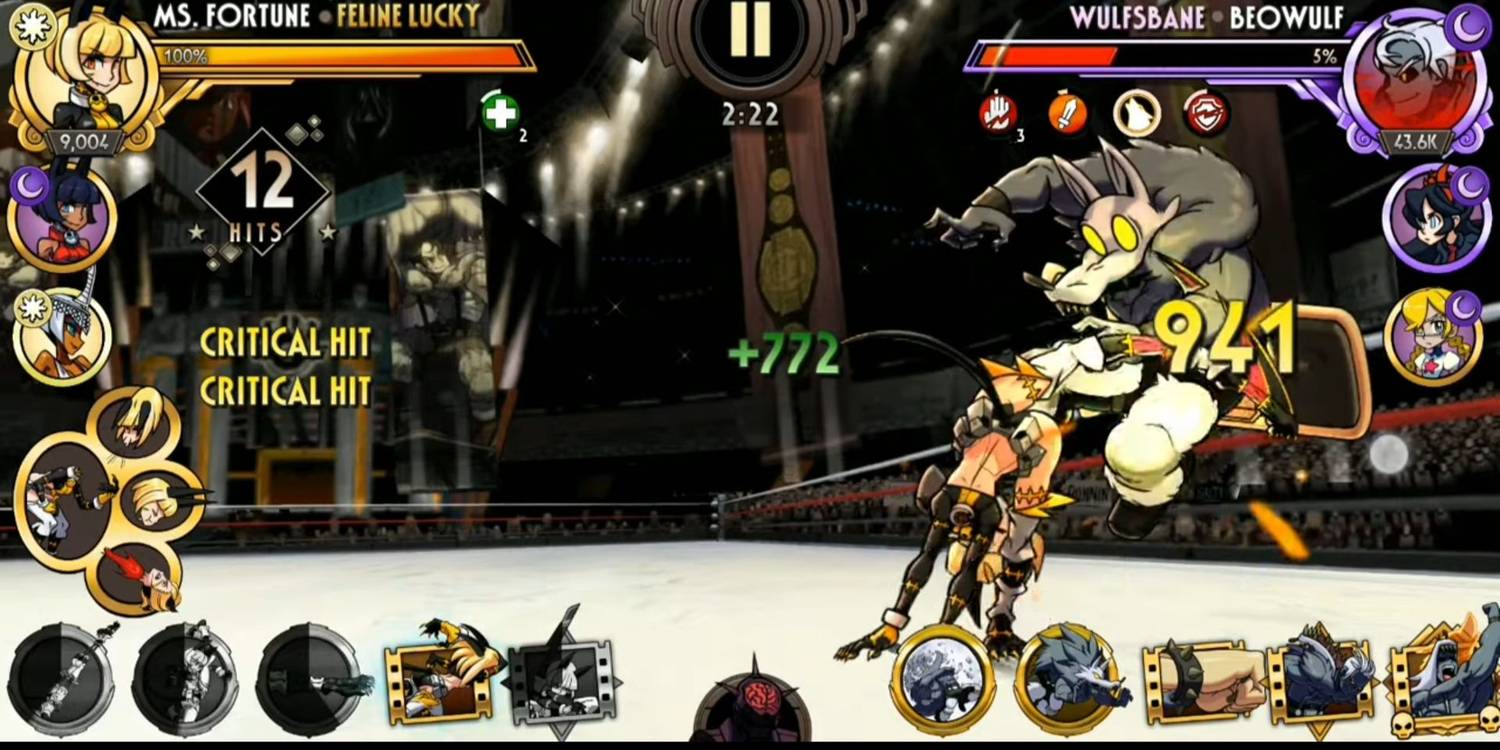 The mobile version of the popular independent fighting game Skullgirls is one of the best free-to-play games in the genre. Skullgirls: Fighting RPG has a lot of unlockable fighters that can be customized in their own ways, so as long as updates keep coming, there will be a lot to do.
Skullgirls: Fighting RPG has a big, active community, and there are a lot of special events. Even the bad things about free-to-play are toned down, but it still takes time to build a strong fighter. The most important thing for success is to practice a fighter's moves and play well in battle.
King Of Fighters All Star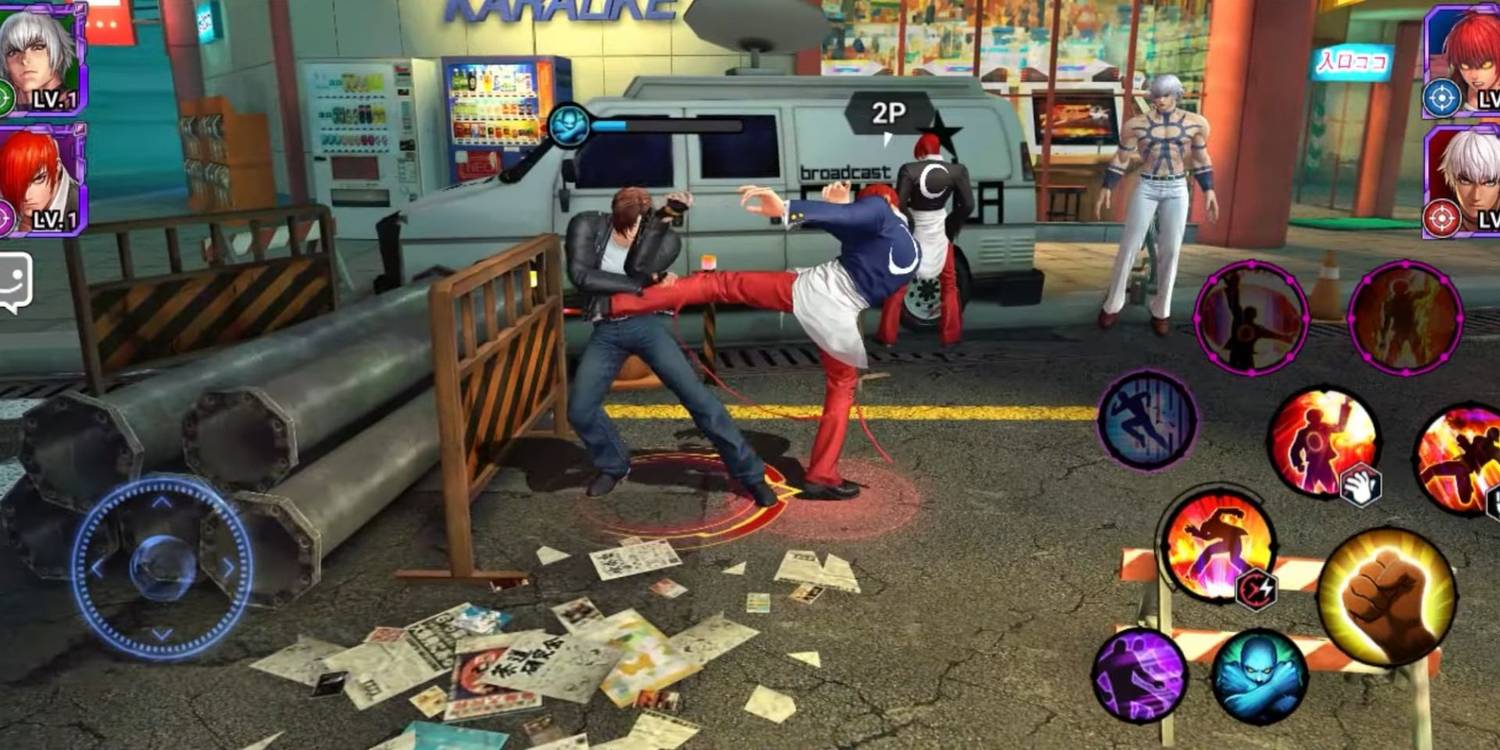 The King of Fighters All Star is SNK's classic fighting game series turned into a mobile game. The game is great for fans of the series because it has all of the fighters from the first King of Fighters in 1994 up to the fourteenth game in 2016.
The King of Fighters All Star's gameplay is always going to be simple, at least when compared to the main King of Fighters games. Still, the 1v1 matches and the beat 'em up sections are some of the most polished in the mobile market. Getting rid of combos in favor of single buttons is a great change that was made when the series was ported to mobile.
Brawlhalla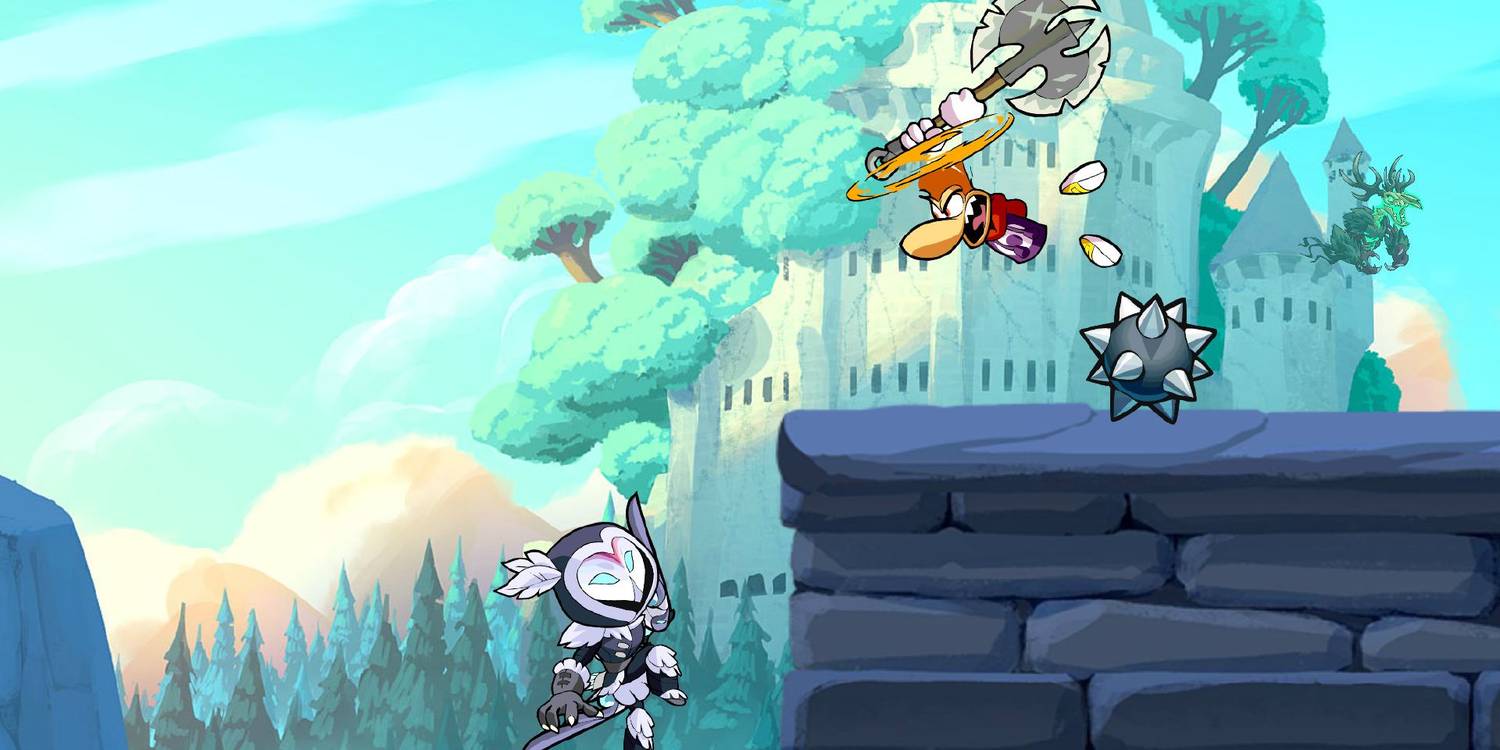 Brawlhalla is a fighting game that you can play for free. It's a bit like Super Smash Bros. In the same match, up to 8 people can play with more than 50 different characters in many different game modes. The mobile version is an exact replica of the PC version, unlike the majority of fighting games on mobile devices.
Even though Brawlhalla's mobile version is great, its flaws show why other studios don't just port their fighting games to phones. Touch controls for Happy Wheels work, but players who don't have a gamepad have a huge disadvantage over those who do. The fact that you have to play on both PC and consoles makes things worse.
Final Fighter: Fighting Game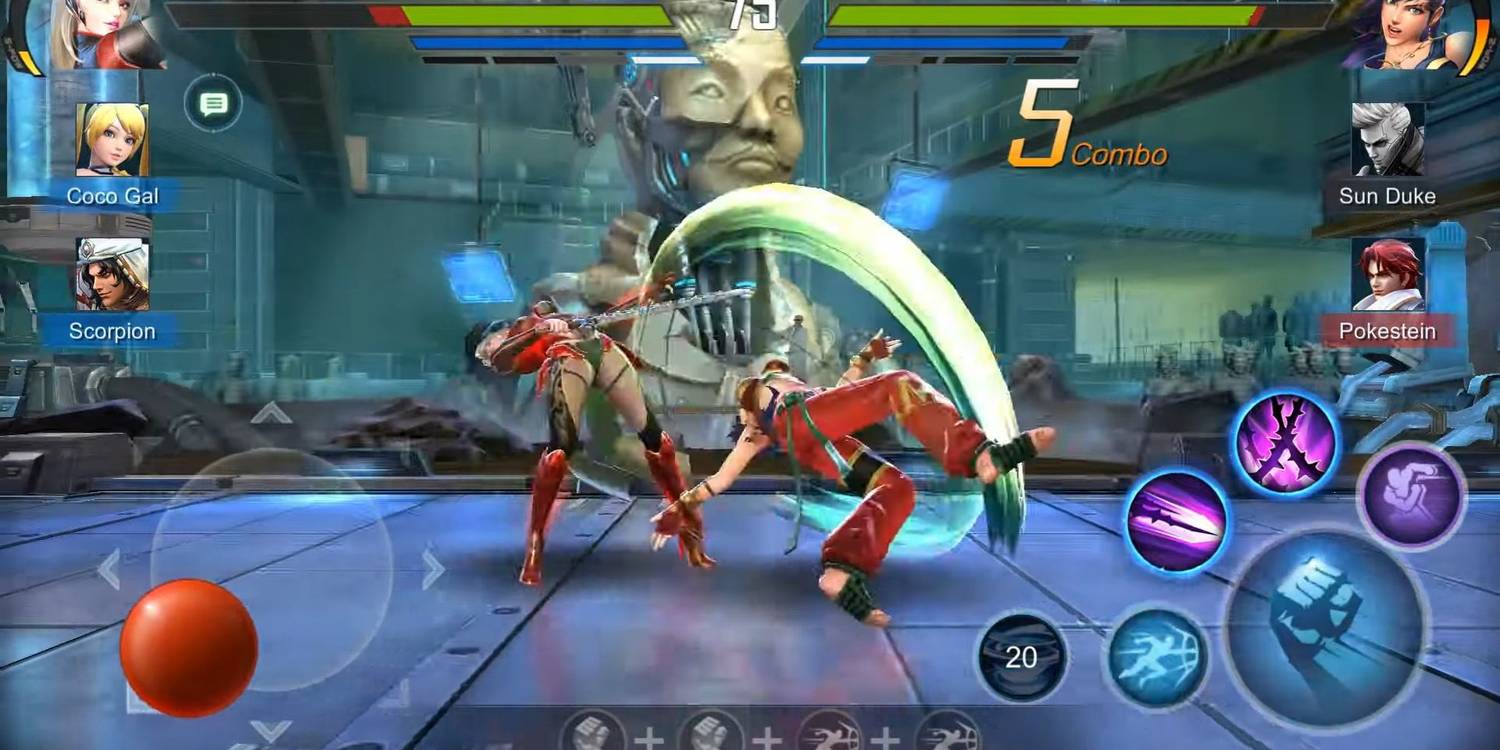 Final Fighter: Fighting Game is a 2D fighting game that works just fine. It has both an arcade mode where players fight off-line against a series of opponents and an online mode where they can play against real people. The number of players is still small, so it can take a while for online games to start.
Final Fighter: Fighting Game has a mix of combos and one-time abilities, which works really well for mobile. It also has the classic rock-paper-scissors relationship between strikes, blocks, and throws. Overall, this fighting game is as complete and polished as they come, even if it looks and feels a bit boring.
Street Fighter IV CE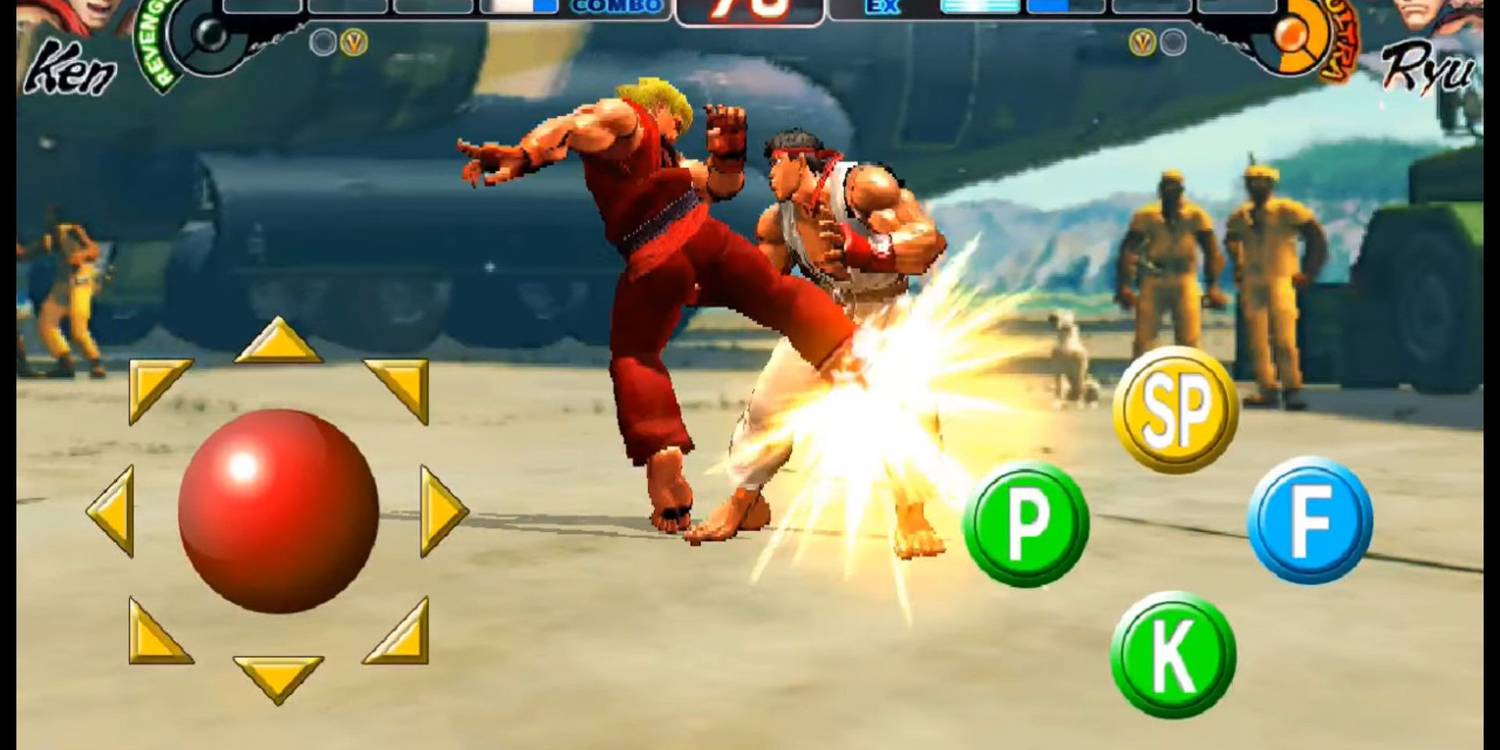 Street Fighter IV: Championship Edition is one of the best fighting games that can be played on a mobile phone. Like Skullgirls mobile, Street Fighter IV CE simplifies the classic fighting game just enough to make it possible and even competitive to play on a touchscreen. This port of a game from 2008 is the best mobile fighting game to date because of this.
Players should know that the Android and iOS versions of Street Fighter IV CE are not exactly the same. The iOS version is better because it has a single-player mode, which is missing from the Android version. Still, the most important thing is 1v1 battles, and they are the same on every platform.